Many have asked about the Cartela and plans for her future. Here's a brief summary.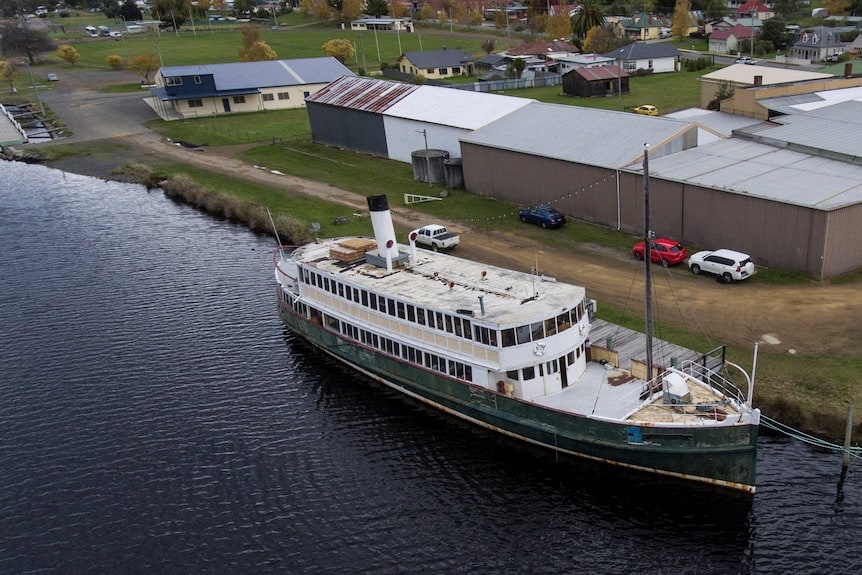 Cartela has been at Franklin since 2014 and is looking somewhat neglected. She has however, been checked regularly, including replacement of bilge pumps and various leaks have been fixed.
The Trust has sought to raise funds for restoration, with some success, however Cartela still needs major funding.
There are some background issues. Firstly, there are very few facilities to repair vessels of the size of Cartela, being almost 40m long and weighing around 200 tonnes.
The facilities which are capable of hauling out Cartela are busy and charge commercial rates, making it an expensive exercise.
This problem is faced by other larger wooden boats, many of which come to Tasmania for the Wooden Boat Festival, and which are also operated by not for profit organisations with limited funding.
Our vision is for a repair facility at Franklin to restore Cartela and then other older wooden boats.
This will provide opportunities for training, employment and will attract tourists to the Huon Valley. We aim to work with the other community organisations at Franklin and have their support.

We have an Economic Benefit Cost Analysis which shows that the Franklin Maritime Centre will boost employment and bring tourists to the Huon Valley – as happens in other similar centres overseas.
Some examples are Mystic Seaport in Connecticut and Port Townsend in Washington State, USA, and Den Helder in The Netherlands.
The potential for Franklin as a maritime center was been recognised by Tourism Tasmania in the 2020 publication Reimagining-our-regions-Far-South.

Based on this, we have recently applied for funding from the Tasmanian Government, and have the support of Huon Valley Council. We have also approached Federal politicians who have been supportive of this plan.

Although Cartela looks sad with her paint faded and peeling, she was recently inspected by an experienced shipwright and was found to be in good condition considering her age. (Internal inspection only)

We hope to have some news in the near future and will let you know. Meanwhile, please tell us your Cartela Story.